First Aid Tips
We want to share our knowledge of first aid and the first aid industry with you. We deal with 1000s of enquiries every year and there are common questions that we answer and information that we give to people which we also put here on our website.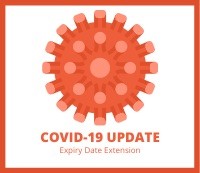 COVID-19 UPDATE - First Aid Certificate Expiry Date Extension
Many of you will be worried about how to renew your certificate when there are no first aid courses available to attend. The HSE has issued guidance for this situation.
Read More