Join our Team - Become a First Aid Trainer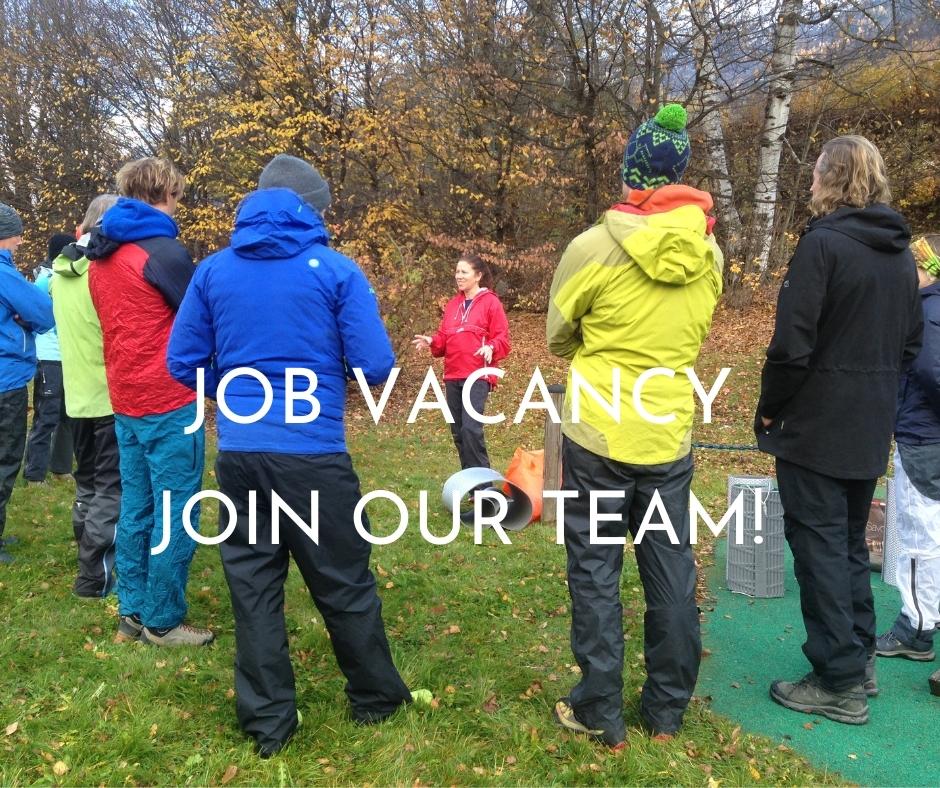 React First trains a small number of carefully selected people every year to become first aid trainers to deliver high quality first aid courses on our behalf. We can also support you to develop your own first aid training business.
Almost all of our trainers come to us because they have attended one of our Outdoor First Aid courses as a candidate and liked the style so much that they want to learn to deliver first aid courses in the same way. Many deliver first aid training in addition to other outdoor instructor work as it doesn't depend on the weather or the season!
We put a lot of time and effort into mentoring each new trainer to deliver the high-quality training that sets us apart from other first aid training companies. It takes time and commitment from us and you to make this happen. If you are passionate about teaching and learning, can self-motivate and have an interest in first aid, the outdoors and sport then read on!
Ideally you will:
enjoy and have experience delivering training to groups
be keen to develop new skills in first aid and want to teach our full range of first aid courses. Visit www.reactfirst.co.uk to see what these are.
hold a UK Teaching and Assessing Qualification (or be willing to gain this certificate yourself*)
be free to work a fixed number of days per month for React First in Central London and the South East, both weekdays and weekends.
hold a current FAW certificate (we can help with this if you don't have one or if it needs renewing).
have lots of outdoor experience and / or experience in the sports sector
have completed an Advanced Outdoor First Aid course at some point in your life (again, we can help with this if you haven't)
* A Level 3 Award in Education and Training costs around £350+ and can be completed online in a few months. In-person courses usually take 4 days. If you can attend a course in-person I'd recommend it, although they are more expensive. An online course requires a great amount of self-motivation and self-discipline and often become a 'box-ticking' exercise rather than the valuable learning opportunity that this course should be.
How much does it cost?
It costs your time and effort and some travel. Our aim is develop high quality trainers to run our courses, we don't make money out of the training process. If you are willing to put in your time and effort then so are we!
A freelance trainer needs to provide their own equipment. While you are training to become a trainer with React First we can loan you mannikins and AED trainers until you are able to purchase your own sets.
6-12 mannequins £1000 - £2000. We like to use Prestan Ultralite manikins as they are compact and portable.
replacement disposable manikin lungs
projector £300 - no need to have a screen, it's just one more bulky thing to carry around with you.
6 x AED trainers £300 - £800
misc first aid kit (trianglar bandages, wound dressings, kneeling mats.....) £200

At some point you may at some point wish to set up independently and we are happy to support you through this process too. If you want to set up as an independent centre running your own courses then there are some additional costs to consider:
Awarding Organisation annual registration fees, manual and certificate fees per course.
company website £1000+

flip chart £90

Registering as a Centre with an Awarding Organisation will allow you to run first aid qualifications from the UK Regulated Qualifications Database (RQF). An Awarding Organisation is a regulating body that provides the manuals and the certificates and who generally help you through the minefield of regulations out there. Different AOs have different fee structures but essentially you are paying for their expertise and External Quality Assurance as well as manuals and first aid certificates. Working with an AO also removes the potential conflict of interest which arrises when you are both the training organisation and the issuer of certificates. The AO is there to protect the interests of your learners. React First has a long relationship with the Awarding Organisation ITC First. ITC First is a friendly, competent and reliable Awarding Organisation which is very well-known in the outdoor sector and we would highly recommend working with them.
How long does it take to become a first aid trainer?
Every trainer is different. It depends on how much work you put in and what previous experiences you have which might make the learning easier. There is a 6 month cut-off to be able to deliver the Level 3 Award in Emergency First Aid at Work qualification. Most trainers can deliver this qualification after 4 course observations and 2 or 3 two hour standardisation sessions.
Still interested in beoming a first aid trainer?
Great, email me a letter of application with a few sentences about why you want to train to be a first aid trainer with us and attach your CV. Contact details.
Then what would happen?
We'll call you for a chat and we'd arrange for you to attend one of our first aid courses – you need to check that you like our training style!!
If all goes well we'll arrange a some First Aid Trainer Induction sessions over Zoom. During these sessions you will learn about the structure of the first aid training industry, how it is regulated and the key organisations as well as the essential paper-based processes vital to running a course. You will learn about the assessment principles and practices employed on a first aid course, you will be given the key training methods that we require you use on all of our courses
Once you have successfully completed our First Aid Trainer Induction sessions you will be given a tailor-made action plan to observe and assist on Emergency First Aid at Work (EFAW) courses with the aim of running an full EFAW course to the required standard within a maximum 6 month period.
How much will I earn as a freelance first aid trainer?
React First pays freelance outdoor first aid trainers around £200 per day plus travel expenses. This will vary depending on the qualification being delivered and the experience of the trainer. We can also offer part-time employment contracts once a good track record has been established.
I'm looking forward to hearing from you.
Jenny
Return to First Aid Tips List
Share this Tip