Group Course Booking Form
Thank you for completing this form, it should only take a minute and it will help us to ensure that everything runs smoothly for your course. If you have any questions just give the office a call on 0207 193 2608 or drop us an email at info@reactfirst.co.uk..
Course Booking Form
Please note that fields marked with a * are required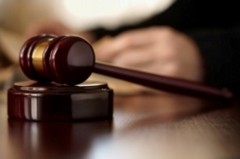 First Aid - Can I be sued?
One of the questions people ask most frequently on courses is whether they can have a claim bought against them as a result of their treatment of a casualty.
Read More