Group Course Booking Form
Thank you for completing this form, it should only take a minute and it will help us to ensure that everything runs smoothly for your course. If you have any questions just give the office a call on 0207 193 2608 or drop us an email at info@reactfirst.co.uk..
Course Booking Form
Please note that fields marked with a * are required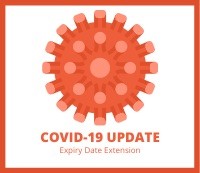 COVID-19 UPDATE - First Aid Certificate Expiry Date Extension
Many of you will be worried about how to renew your certificate when there are no first aid courses available to attend. The HSE has issued guidance for this situation.
Read More