First Aid Instructor Training
React First is always on the lookout for suitable people to join our training team. If you are keen to teach first aid courses in the London area, or if you are already teaching first aid and would like some extra work through React First we are looking forward to hearing from you.
Almost all of our trainers come to us because they have attended one of our Outdoor First Aid courses as a candidate and liked the style so much that they want to learn to deliver first aid courses in the same way. Many deliver first aid training in addition to other outdoor instructor work as it doesn't depend on the weather or the season! If you haven't already been on one of our courses this is usually the first thing to arrange for you. Our courses are 100% practically assessed meaning that the teaching style is very practical - not all trainers like this. But if you prefer practical to powerpoint then these are the courses for you.
We put a lot of time and effort into mentoring each new trainer to deliver the high-quality training that sets us apart from other first aid training companies. It takes time and commitment from us and you to make this happen. If you are passionate about teaching and learning, can self-motivate and have an interest in first aid, the outdoors and sport then read on!
As a minimum first aid trainers need to hold the following in order to teach basic first aid and first aid at work courses:
A teaching and assessing qualification - such as a Level 3 Award in Education and Training.
a current 3 day First Aid at Work certificate
You can read a more detailed article about who issues this guidance and what count as teaching and assessing qualificaitons here: https://www.reactfirst.co.uk/first-aid-tips/what-qualifications-do-first-aid-trainers-and-assessors-need-to-hold/149.htm
There are many providers of Level 3 Education and Training courses out there. If you are looking for a quality course with a supportive trainer who can help tailor the content to your subject area then I would highly recommend signing up with our colleague Maxine Lock for her supported, online learning course. Details are below.
To teach Outdoor First Aid qualifications you also need:
experience in the outdoors, either through work or personal outings
hold a Level 3 Award in Outdoor First Aid
have completed an Advanced Outdoor First Aid course - this certificate does not need to be current. A list of recommended providers is below.
To teach Sports First Aid qualifications you also need:
experience in the sports sector and an interest in sport, ideally field sports.
hold either a Level 3 Award in First Aid for Sport, Exercise and Fitness or an ITC Pitch-side Sports First Aid certificate depending on which courses you want to teach.
For new or exisiting trainers working with who need to gain Outdoor or Sports First Aid qualification React First offers free places on our courses as part of our the mentoring process.
If you are interested in joining the React First team please read of this article: https://www.reactfirst.co.uk/first-aid-tips/join-our-team--become-a-first-aid-trainer/502.htm which should answer more of your questions and then drop me an email with your CV and a bit of information about your motivation to become a first aid trainer, any previous experience (it's ok if you don't have any!) and your general availability to work in London.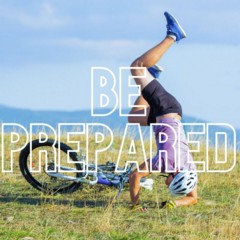 Why should I train in first aid?
There are many reasons why it is important to train in first aid. Most people come on first aid training courses because they have been sent by their workplace, or they need a valid certificate to keep other qualifications valid, but there are lots of other benefits too:
Read More