What first aid training is needed by a Forest School Practitioner?
If you are a Forest School Association recognised Forest School Provider then there are specific first aid requirements that you need to meet. The current first aid benchmark is that your course must be 16 contact hours, with an outdoor element and a paediatric* element. The outdoor content should be aligned with the Institue for Outdoor Learning's (IOL) outdoor first aid guidelines at band 3.
*In first aid terms a course with a paediatric element is one which covers both infant (<1yrs) and child (1yr - puberty) first aid protocols. You can read more about Paediatric First Aid here: What is paediatric first aid?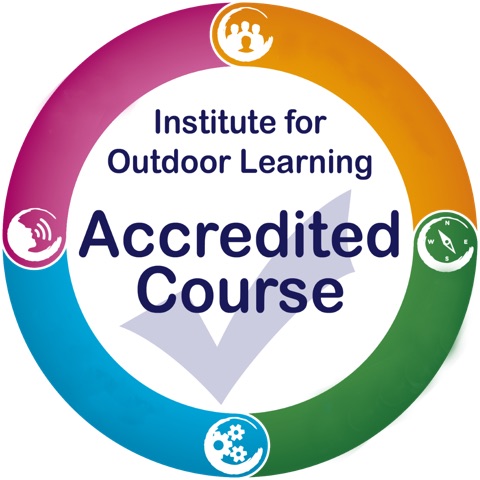 All ITC Outdoor First Aid courses, including the Forest School First Aid course, are accredited by the IOL. The ITC Forest School First Aid courses ligns to Band 3 of the IOL statement of good practice for outdoor first aid training.
You can download a copy of the IOL statement here.
Covid-19 Amendments to Forest School first aid requirements
The Forest School Associtaion issued a statement on 20/01/2021: Covid-19 amendment to FSA Recognised FS Provider benchmark for first aid
The FSA recognise that some providers have been unable to update their first aid certificate as it hasn't been possible to attend a course due to covid-19 reasons. Despite this they will not accept qualifications that have been gained purely online.
In the UK the HSE sets many of the benchmark standards for first aid training. As first aid is a practical skills they belive that it must continue to be assesses practically through face-to-face training as they blieve a swap to purely online training would lead to a drop in standards. However blended training where a portion is delivered online but assessment is conducted face-to-face is considered to be an acceptable alternative.
The FSA have introduced a temporary amendement to their benchmark where they will accept qualifications with 8 hours of theoretical study online/virtually and 8 hours face-to-face with a trainer.
The ITC Forest School First Aid course is assessed 100% through practical comptency, it is not an option to deliver this qualification via blended learning.
Availability of Forest School First Aid courses
React First runs a programme of public Forest School First Aid courses in London. These courses were cancelled from March - June 2020 during the first national lockdown and then restarted succesfully with full courses running monthly as planned from July - November 2020.
First aid training could still take place in all tiers and also during lockdown 3 and transmission risk mitigation measures are in place on all courses. However, in January 2021 London was recording a particularly high number of cases per 100,000 compared to the rest of the UK so we decided to postpone all public first aid training courses until March 2021 to give time for the number of positive cases recorded to drop.
React First is taking bookings for places on Forest School First Aid courses from March 2021 onwards. If a course is postponed or cancelled all attendees are given the option of either a full refund or a transfer to a future course date. You can see a full list of dates on out public first aid course training calendar.
Additional Paediatric First Aid Certificate
The ITC Forest School First Aid certificate meets the FSA first aid benchmark for Forest School providers.
Many FS providers also work in the EYFS setting in schools and it is often useful to gain a Level 3 Award in Paediatric First Aid as well as your Forest School First Aid certificate by attending a single course. This additional Paediatric First Aid certificate meets OFSTED paediatric first aid requirements for EYFS. We award this second certificate as standard on our public forest school first aid courses and it is option when booking a group course as many attendees may already hold a valid paediatric first aid certificate.
Return to First Aid Tips List
Share this Tip