Outdoor First Aid Courses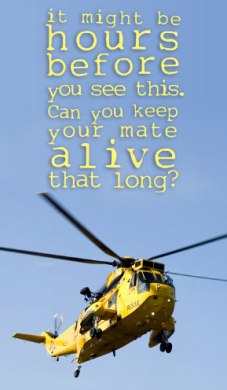 React First runs Outdoor First Aid Courses for a wide range of groups from British Mountain Guides and Forest Schools Leaders to Geologists and Teachers running D of E.
All our trainers feel at home in the outdoors and understand the issues, dilemmas and judgments required when dealing with incidents in potentially hostile, remote environments.
If you have any questions about the ability of our outdoor first aid courses to fulfil insurance, governing body or employer requirements please email or call with details of their requirements and we will be happy to tell you which course is the most suitable for your needs.
All our first aid qualifications provide certificates which are valid for 3 years. CPR is taught in accordance with the current UK Resusciation Council Guidelines.
In-house Training
If your workplace is more remote than the office we can provide you with the training that you need. If you need your staff to hold the standard HSE First Aid at Work or Emergency First Aid at Work certificates but they work in the Outdoors please contact us with your requirements. We can run courses which cover the required content for both the certificate that you need and the environment that your staff work in. We can provide courses with dual certificates. As well as our popular 2 day Outdoor First Aid course there is also a 1 day Outdoor First Aid course which we run for groups but which we don't offer as an open programme. Same for the Advanced OFA. Details of all these courses are listed below. To arrange a outdoor first aid training for your group please call us on 0207 193 2608 or email info@reactfirst.co.uk
Open Course Programme
For our two most popular courses; the 2 day (16hrs) Outdoor First Aid and the 2 day Forest School First Aid, we run an open programme in Central London for individuals to attend. Twice a year we also run the 16hr Outdoor First Aid course in the French Alps, near to Chamonix.
Choose from the list of dates below and book your place online now.
The next 3 courses with public places
March - Mon 8 & Tues 9

09:00-18:00

Holland Park Ecology Centre, London, W8 6LU
(venue details)
£170.00
+VAT
March - Sat 13 & Sun 14

09:00-18:00

Shadwell Basin Outdoor Centre, London, E1W 3TD
(venue details)
£170.00
+VAT
March - Mon 22 & Tues 23

09:00-18:00

Mary's Community Centre, Islington, N1 2TX
(venue details)
£170.00
+VAT
The next 3 courses with public places

March - Mon 8 & Tues 9

09:00-18:00

£170.00
+VAT
Venue: Holland Park Ecology Centre, London, W8 6LU
March - Sat 13 & Sun 14

09:00-18:00

£170.00
+VAT
Venue: Shadwell Basin Outdoor Centre, London, E1W 3TD
March - Mon 22 & Tues 23

09:00-18:00

£170.00
+VAT
Venue: Mary's Community Centre, Islington, N1 2TX
The next 3 courses with public places
March - Sat 20 & Sun 21

09:00-18:00

Shadwell Basin Outdoor Centre, London, E1W 3TD
(venue details)
£170.00
+VAT
April - Thurs 22 & Fri 23

09:00-18:00

Islington Ecology Centre, Gillespie Park, N5 1PH
(venue details)
£170.00
+VAT
May - Thurs 6 & Fri 7

09:00-18:00

Islington Ecology Centre, Gillespie Park, N5 1PH
(venue details)
£170.00
+VAT
The next 3 courses with public places

March - Sat 20 & Sun 21

09:00-18:00

£170.00
+VAT
Venue: Shadwell Basin Outdoor Centre, London, E1W 3TD
April - Thurs 22 & Fri 23

09:00-18:00

£170.00
+VAT
Venue: Islington Ecology Centre, Gillespie Park, N5 1PH
May - Thurs 6 & Fri 7

09:00-18:00

£170.00
+VAT
Venue: Islington Ecology Centre, Gillespie Park, N5 1PH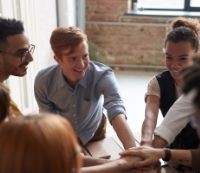 Online Youth Mental Health First Aid - Delegate FAQs
MHFA England have produced a useful set of delegate FAQs if you have signed up to the online Youth MHFA course to become a Youth Mental Health First Aider
Read More