CIMSPA Endorsed CPD Points
React First is proud to be a certified CIMSPA Training Provider Partner. CIMSPA is the Chartered Institute for the Management of Sport and Physical Activity. From 1st June 2020 The Register of Exercise Professionals (REPs) merged with the CIMSPA Exercise and Fitness Directory, creating a single directory for all exercise and fitness professionals.

The following React First courses are now CIMSPA Endorsed CPD. These are the first aid training courses that best meet the needs of CIMSPA members:
Full details of the CIMSPA CPD points system and how the points are calculated can be found here on their website: https://www.cimspa.co.uk/cpd/cpd-policy
If you are a CIMSPA member attending either the 2 day Outdoor First Aid course or the 2 day Pitch-side Sports First Aid these courses are not individually endorsed for CIMSPA CPD points. However it is possible to order an additional Level 3 Award in Emergency First Aid at Work certificate for just a £30 administration fee which would give you 3 endorsed CPD points.
There is no extra training time required, the assessment can be completed during the standard two days. It is best to order this at the time of booking but it is possible to arrange it through the trainer on the day of your course. After the course has finished it is no longer possible to order an additional Emergency First Aid at Work certificate.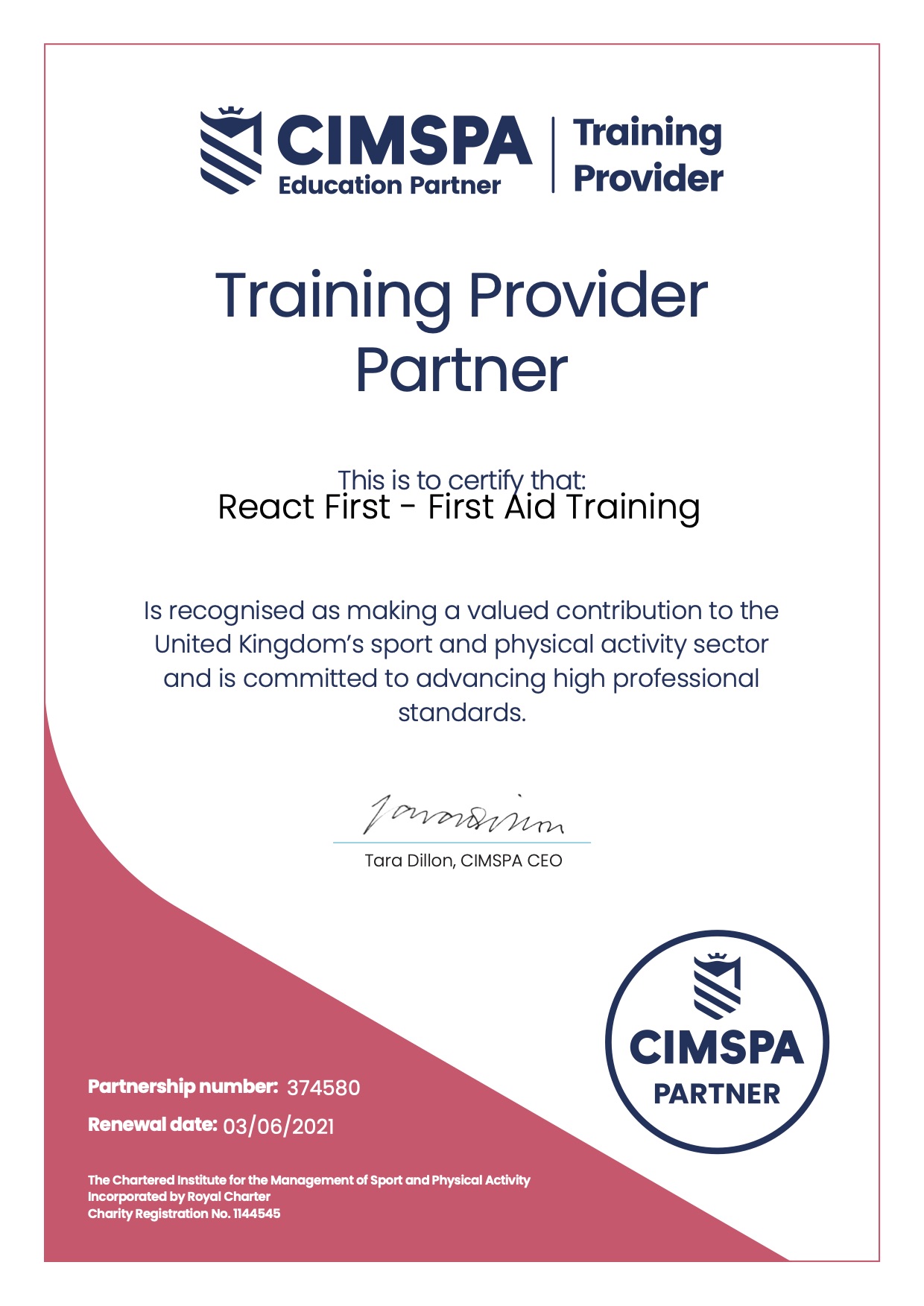 Return to First Aid Tips List
Share this Tip