london First Aid Courses for Individuals
Despite the UK Government relaxing most restricitions in England from we have decided that, as standard, all our courses will remain socially distanced with covid-19 transmission risk mitigation measures in place until the end of 2021. Read more about the risk mitigation measures on courses here. Training in this way has been very well received over the past 18 months. For workplaces where staff are not required to socially distance and the sharing of clean equipment is permitted we can accommodate workplace specific requirements on private courses where we send a trainer to your premises.
As of 31st March 2021 all first aid certificate expiry date extensions have ended. You must renew expired certificates by attending a first aid course in order to be a qualified first aider.
React First has a full schedule of public first aid courses across Central London for individuals to attend. All our courses give a first aid, including CPR, certificate which is valid for 3 years. All CPR is taught using the up to date UK Resuscitation Council Guidelines.
in-house First Aid training for Groups
From short CPR certificate courses to 3 day First Aid at Work qualifications, in-house first aid courses are delivered onsite for businesses, schools, groups and organisations by our friendly and skilled training team. Call us on 0207 193 2608 or email your requirements to info@reactfirst.co.uk for a quote or advice.
Mental Health First Aid Courses - Become an Adult Mental Health First Aider or a Youth Mental Health First Aider. Face-to-face and online training available.
First Aid at Work Training - HSE First Aid at Work (1,2, & 3 day at RQF Level 3), Defibrillator, Anaphylaxis and Use of Adrenaline Auto-Injectors, Refresher Training.
Defibrillator (AED) Training - CPR and AED specific short course or AED training is included on all first aid qualifications.
First Aid for Schools - INSET days, training for Staff and Pupils, Anaphylaxis Recognition, Safe Use of Adrenaline Auto-Injectors and Defibrillator add-ons.
Get a feel for our lively, friendly courses with this video of a typical training day with React First.
accredited and regulated training
React First is approved to deliver first aid qualifications by the Awarding Organisation ITC First Ltd. We deliver qualifications from the Regulated Qualifications Framework (RQF), the Scottish Credits and Qualifications Framework (SCQF) and ITC First.
React First is also a CIMSPA - the Chartered Institute for the Management of Sport and Physical Activity, training provider partner. Our two most popular first aid courses for this sector are now CIMSPA Endorsed CPD.
React First uses MHFA England accredited instructors to deliver all our Mental Health First Aid training courses.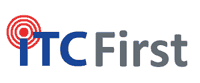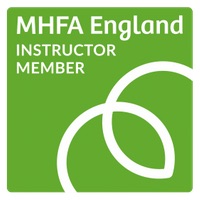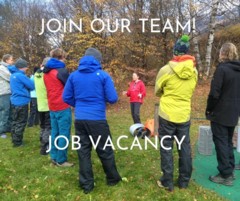 Join our Team - Become a First Aid Trainer
React First trains a small number of carefully selected people every year to become first aid trainers to deliver high quality first aid courses on our behalf.
Almost all of our trainers come to us because they have attended one of our Outdoor First Aid courses as a candidate and liked the style so much that they want to learn to deliver first aid courses in the same way.
Read More