london First Aid Courses for Individuals
First Aid isn't just for emergency responders, it's a skill that can be learned by anyone. Whether it's an emergency at home, work or while travelling this life-saving skill can come in handy in many and various situations. Sign up for a first aid course today and be prepared!
React First has a full schedule of public first aid courses across Central London for individuals to attend. All our courses give a first aid, including CPR, certificate which is valid for 3 years. All CPR is taught using the up to date UK Resuscitation Council Guidelines (2021).
in-house First Aid training for Groups
From short CPR certificate courses to 3 day First Aid at Work qualifications, in-house first aid courses are delivered onsite for businesses, schools, groups and organisations by our friendly and skilled training team. Call us on 0207 193 2608 or email your requirements to info@reactfirst.co.uk for a quote or advice.
Mental Health First Aid Courses - Become an MHFAider® or a Youth Mental Health First Aider. Face-to-face and online training available.
First Aid at Work Training - HSE First Aid at Work (1,2, & 3 day at RQF Level 3), Defibrillator, Anaphylaxis and Use of Adrenaline Auto-Injectors, Refresher Training.
Basic Life Support Courses - BLS courses can be for workplaces wanting to learn to use a defibrillator, medical professionals needing annual certification for both Adult and Paediatric BLS or they can include Anaphylaxis training. All 1 day and longer first aid qualifications include AED training as standard.
First Aid for Schools - INSET days, training for Staff and Pupils, Anaphylaxis Recognition, Safe Use of Adrenaline Auto-Injectors and Defibrillator add-ons.
Get a feel for our lively, friendly courses with this video of a typical training day with React First.
accredited and regulated training
React First is approved to deliver first aid qualifications by the Awarding Organisation ITC First Ltd. We deliver qualifications from the Regulated Qualifications Framework (RQF), the Scottish Credits and Qualifications Framework (SCQF) and ITC First.
React First is also a CIMSPA - the Chartered Institute for the Management of Sport and Physical Activity, training provider partner. Our two most popular first aid courses for this sector are now CIMSPA Endorsed CPD.
React First uses MHFA England accredited instructors to deliver all our Mental Health First Aid training courses.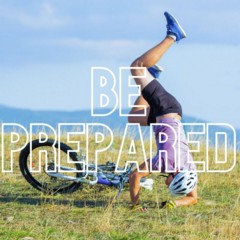 Why should I train in first aid?
There are many reasons why it is important to train in first aid. Most people come on first aid training courses because they have been sent by their workplace, or they need a valid certificate to keep other qualifications valid, but there are lots of other benefits too:
Read More