Centre Policies
React First Ltd is a centre approved by the Awarding Organisation (AO) ITC First Ltd to deliver first aid training and qualifications.
AOs are regulated by the national qualification regulators (Ofqual or SQA). As part of the regulated standards, AOs have dedicated quality assurance processes to approve and monitor their recognised training centres and to ensure that their training centres work in compliance with the Assessment Principles for First Aid Qualifications.
List of available courses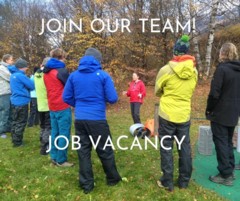 Join our Team - Become a First Aid Trainer
React First trains a small number of carefully selected people every year to become first aid trainers to deliver high quality first aid courses on our behalf.
Almost all of our trainers come to us because they have attended one of our Outdoor First Aid courses as a candidate and liked the style so much that they want to learn to deliver first aid courses in the same way.
Read More