First Aid for Children and Students (Yrs 4 -13)
When someone is having a heart attack, has serious bleeding, choking, is unconscious or in cardiac arrest, knowing what to do to help keep them alive until professional help arrives can give their chances of survival a significant boost. The skills you need for this are called Emergency Life Support skills, or ELS.
Children of all ages should learn first aid. It is such an important life skill to have and the practical nature of first aid training means that the course is always a bit hit with the children and a really fun day.

According to the British Heart Foundation: "CPR (cardiopulmonary resuscitation), taught in schools as part of ELS, might double a casualty's chances of survival from a cardiac arrest." Ref: http://www.bhf.org.uk/get-involved/campaigning/emergency-life-support-skills.aspx
Course Timings
The course takes a full school day and will fit around your standard break and lunchtimes.
Course Content
Managing an incident safely
Calling 999
Rolling an adult or child into the recovery position
Performing resuscitation on an adult
Treating an adult or child who is choking
Stopping a bleed and putting bandages on
Course Certificate
Every child attending this course will be awarded an Emergency Life Support certificate of attendance which will be valid for three years. The certificate will also state the number of hours that the course was taught over, this may change from school to school according to the hours that you have available, typically the course has 5 contact hours of teaching.
Booking a Course
We can run in-house training at your venue for groups of up to 20 per instructor. You simply need a room large enough to not only seat everyone but also to allow them to lie on the floor and be rolled around without bumping into furniture or each other. Ask about organising a course for your group >>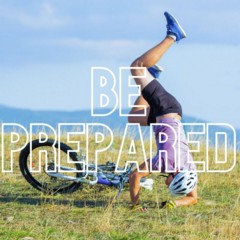 Why should I train in first aid?
There are many reasons why it is important to train in first aid. Most people come on first aid training courses because they have been sent by their workplace, or they need a valid certificate to keep other qualifications valid, but there are lots of other benefits too:
Read More