Fitness Sports First Aid Course
The 1 day Fitness Sports First Aid course is a fun and practical introduction to first aid in a sports environment giving essential knowledge, skills and decision making processes for all sports first aiders in this sector.
It is specifically designed to meet the needs of Sports Therapists, Group Exercise Instructors, Coaches and Fitness Instructors who don't necessarily require a full 2 day Pitch-side Sports First Aid course or for whom the one day Emergency First Aid at Work course doesn't quite fit their needs.
There are no pre-requisites to attend this course.
Course timings
09:00 - 17:30 or 09:30 - 18:00, depending on the venue. Full details of course timings are on the course calendar and will be emailed to you in a pre-course information pack once your booking is confirmed.
Course content
Safe best practice and awareness of current regulations
Sports specific practical scenario training
A systematic approach to incident management. Primary Survey
Vital signs
Airway Management - safe airway positions
Return to play decisions following on field assessment using SALTAPS
Recognition of concussion - use of Maddock's questions
Soft tissue injuries, strains and sprains - when to and when not to use ice
CPR Resuscitation procedures - single and multi-person scenarios
Safe use of an AED (Automated External Defibrillator)
Choking
CIMSPA Endorsed CPD
React First is a CIMSPA Training Provider Partner and the Fitness Sports First Aid (full certificate title: Level 3 Award in First Aid for Sport, Exercise and Fitness) course CIMSPA Endorsed CPD. CIMSPA member can register 4 endorsed CPD points.
Qualification Details
Candidates who successfully complete this sports first aid course will receive an 'ITC Level 3 Award in First Aid for Sport, Exercise and Fitness' certificate. The certificate is valid for 3 years.
This course is assessed using tutor observation of practical competency. In order to pass the course attendees are required to take a full and active part in practising all of the procedures and protocols taught. This provides the necessary continual assessment opportunities. There are no written exam papers.
This qualification is part of the Regulated Qualifications Framework (RQF), qualification number 608/0885/0. The qualification is supported by the sector skills council; Skills for Health and is externally regulated by Ofqual and Qualifications Wales.

Booking a Course
We know all of our trainers personally and our training is consistent regardless of the trainer and the course location. These are high quality, fun and practical courses which give all those attending the skills and confidence that they need should a first aid situation arise. We always receive excellent feedback from candidates.
Open Course Programme

We also have a programme of public sports first aid courses in London for individuals to attend. Dates and locations of these courses are on our course calendar. View public sports first aid course dates >>
In-house Training for Groups and Businesses
We can run in-house training at your venue for groups of up to 12 per instructor. You need a room large enough to not only seat everyone but also to allow them to lie on the floor and be rolled around without bumping into furniture or each other. Ask about organising a sports first aid course for your group >>
Happy Customers
"The course has taught me the importance of personal and public safety. Managing airways, breathing problems and various injuries and emergencies in both the young and the old is applicable in every situation which will further my development as both a first aider and a future physiotherapist. I would highly recommend this course to anyone wishing to do First Aid for a sports club as the training I received has taught me a skill for life: The skill to help and save others."
Alison Kelly, Physiotherapy Student
"Just did my Sports First Aid refresher. The day is full on, well structured and very informative. At times one feels like a complete idiot when having to go through the sequences again and again but it's all important and always for a very good reason. Loads to take in and loads to get out of it. Fantastic instructors with great sense of humour. Comes highly recommended."
Claudia Lenz, Sports and Remedial Massage Therapist (On-Tour-Massage)
The next courses with public places
January Wed 20

09:00-17:30

NLSSM, Tottenham, London, N15 4RX
(venue details)
£110.00
+VAT
February - Sun 21

09:30-18:00

The Venue, Pimlico Academy, London, SW1V 3AT
(venue details)
£110.00
+VAT
March - Sun 27

09:30-18:00

The Venue, Pimlico Academy, London, SW1V 3AT
(venue details)
£110.00
+VAT
The next courses with public places

January Wed 20

09:00-17:30

£110.00
+VAT
Venue: NLSSM, Tottenham, London, N15 4RX
February - Sun 21

09:30-18:00

£110.00
+VAT
Venue: The Venue, Pimlico Academy, London, SW1V 3AT
March - Sun 27

09:30-18:00

£110.00
+VAT
Venue: The Venue, Pimlico Academy, London, SW1V 3AT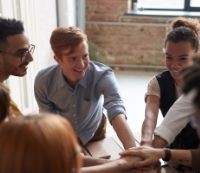 Online Youth Mental Health First Aid - Delegate FAQs
MHFA England have produced a useful set of delegate FAQs if you have signed up to the online Youth MHFA course to become a Youth Mental Health First Aider
Read More