Pitch-side Sports First Aid with AED Training
This is a highly practical sports first aid course with injury and incident management training, delivered in 14hrs over 2 days. It is specifically for anyone who will be working as a ptich-side sports first aider. We have many physiotherapists and osteopaths working at rugby clubs attending this course as they are often asked to provide first aid cover at training and matches.
Most professional associations will accept members providing first aid, as long as you have been trained to do so, as part of your existing insurance. If you are unsure what duties you can and can't perform outside of your normal working environment then your professional association should be able to advise. The key is that, whatever your professional training, you must act in the limits of your own professional competence.

With this in mind, the Pitch-side Sports First Aid and AED course is designed to stay firmly within the boundaries of accepted first aid practice and to train you to become skilled in essential, life-saving first aid and managing first aid incidents in a pitch-side environment. For example it does not cover any medical or invasive procedures such as the use of nasopharyngeal airways and handheld suction devices. The course does not cover the use of neck collars or spinal boards both of which are controversial pieces of equipment when used by healthcare professional let alone first aiders.
Certification is dependent on successful continuous assessment of the candidate. Those who complete the course successfully are awarded a certificate that is valid for three years.
A first aid certificate gives you a licence to practice for the 3 year validity of the certificate. It is not reasonable to expect you to be able to acquire enough skill over two days to use complicated medical apparatus especially with no refresher training. The use of equipment like this should be limited to Doctors, HCP registered paramedics, Emergency Medical Technicians and perhaps a few other disciplines depending on what their specialisations are, for example lifeguards regularly train with spinal boards.
There are no pre-requisites to attend this course.
Course Timings
09:00-17:00 or 09:30 - 17:30 on both days, depending on the venue. Full details of course timings are on the course calendar and will be emailed to you in a pre-course information pack once your booking is confirmed. We need to have 14 contact hours with all attendees so the course will both start and end promptly.
Course Content
With the rise in awareness of the use of Defibrillators (AEDs) especially in sports environments this course includes full Automated External Defibrillator (AED) training, in accordance with the UK Resuscitation Council Guidelines.
Sports specific practical scenario training
A systematic approach to incident management using both primary and secondary surveys (ABCDE)
Vital Signs
Monitoring conscious casualties
Unconsciousness, causes and treatment using safe airway positions
External bleeding, internal bleeding and shock
CPR Resuscitation procedures, including multi-person CPR
Defibrillation and AED use
Choking
Assessing and treating common sports trauma injuries - head, neck, spine & limb
Manual spinal immobilisation techniques
Various techniques to roll a casualty with minimal spinal movement
Recognition of concussion - use of Maddock's questions / Pocket CRT
Soft tissue injuries, strains and sprains - when to and when not to use ice
Cease to play decisions following on field assessment using SALTAPS
What to put in your first aid kit
How to make an action plan
Further Reading

Additional Level 3 Award in Emergency First Aid at Work certificate
Candidates attending the Pitch-side Sports First Aid course can also request an additional Level 3 Award in Emergency First Aid at Work certificate. There is no additional time required, just an admin fee to pay. If you are a CIMSPA member this additional certificate carries 3 CIMSPA Endorsed CPD points.
You can request this certificate when you book your place or via the trainer running the course. After the course has been completed it is no longer possible.
Booking a Course
We can run in-house training at your venue for groups of up to 12 per instructor. You simply need a room large enough to not only seat everyone but also to allow them to lie on the floor and be rolled around without bumping into furniture or each other. Ask about organising a course for your group >>



We also have a programme of public sports first aid courses in London for individuals to attend. Dates and locations of these courses are on our course calendar. View public sports first aid course dates >>
We know all of our trainers personally and our training is consistent regardless of the trainer and the course location. These are high quality, fun and practical courses which give all those attending the skills and confidence that they need should a first aid situation arise. We always receive excellent feedback from candidates.
Happy Customers
"If more people attended courses like this, sports participation would be a lot safer for thousands of people up and down the UK, and serious injuries would be much more likely to be managed effectively and efficiently. Lives might also well be saved. We need more courses like this!!"
Dr Tim Anstiss, B.M., M.Ed., D.Occ.MeD., Member of Faculty of Sports and Exercise Medicine, Former team physician, UK Athletics
"Thank you for an excellent sports first aid course which has thoroughly prepared me for becoming a sports first aider for trauma management in a multitude of different sports and environments.No other course that I attended has provided me with so much practical application and practice which has inevitably left me more than confident in dealing with scenarios which would ordinarily be beyond my physiotherapy 'comfort zone''.I will definitely be recommending your course to my physiotherapy colleagues who have an interest in sports. Thank you."
Lisa Newey, Sports Physiotherapist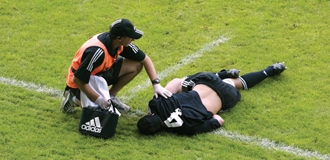 The next courses with public places
May - Sat 22 & Sun 23

09:30-17:30

Shadwell Basin Outdoor Centre, London, E1W 3TD
(venue details)
£225.00
+VAT
June - Sat 12 & Sun 13

09:30-17:30

Shadwell Basin Outdoor Centre, London, E1W 3TD
(venue details)
£225.00
+VAT
June - Mon 21 & Tues 22

08:00-16:00

Westway Climbing Centre, London, W10 6RP
(venue details)
£225.00
+VAT
The next courses with public places

May - Sat 22 & Sun 23

09:30-17:30

£225.00
+VAT
Venue: Shadwell Basin Outdoor Centre, London, E1W 3TD
June - Sat 12 & Sun 13

09:30-17:30

£225.00
+VAT
Venue: Shadwell Basin Outdoor Centre, London, E1W 3TD
June - Mon 21 & Tues 22

08:00-16:00

£225.00
+VAT
Venue: Westway Climbing Centre, London, W10 6RP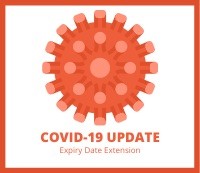 COVID-19 UPDATE - First Aid Certificate Expiry Date Extension
As of 31st March 2021 all first aid certificate expiry date extensions have ended. You must renew expired certificates by attending a first aid course in order to be a qualified first aider.
Read More