Suicide First Aid - Understanding Suicide Intervention
The Suicide First Aid through Understanding Suicide Intervention (SFAUSI) is delivered by one tutor to a maximum of 16 learners over 7 hours.
Since creation this one day training solution has met the learning needs of multiple groups, from Police and other First Responders, through to clergy, veteran support providers, domestic abuse practitioners, community helpers, healthcare practitioners including primary and secondary care, in addition to housing, social care, security officers, armed forces, the education sector, accredited counsellers and more…Training staff with the SFA:USI course demonstrates that an organisation has invested in the highest available standard of suicide prevention training.
SFAUSI gives learners the tools and knowledge they need to understand suicide is one of the most preventable deaths, and that simple skills are all that are needed to help someone with thoughts of suicide stay safe from their thoughts, and stay alive. SFA: Suicide First Aid, saves lives, for tomorrow.
During the course you will
Suicide behaviour; reasons and magnitude of the community health problem.
Understand the role of the carer in managing suicide interventions; different roles with different people
Understand approaches and process of suicide intervention including desired outcomes
Understand the importance of self-reflection and personal impact when working with suicide and people at risk
---
Course Content
SFA: USI is comprised of 4 parts, each approximately 90 minutes duration. The programme teaches and practices the skills and knowledge needed to identify someone who may be thinking about suicide and competently intervene to help create suicide-safety as a first aid approach.
Session 1

Introduction to the day; programme; ourselves and suicide prevention
Stigma, Survivors of bereavement by suicide and the Hidden Toll
Suicide thoughts and suicide behaviour
Intention of behaviour Versus Outcome of behaviour
Possible Causes of Suicide thoughts

Session 2

Suicide – the Ripple Effect
Population-based approach to suicide prevention
Partnership working
Working with attitudes and values
"I'm so glad you told me" audio visual

Session 3

Meeting the needs of a person who is thinking about suicide
Suicide-Safety Guide
Step 1 – Recognising suicide and Asking about suicide
Step 2 – Understanding options

Session 4

Step 3 – Safeguarding suicide
Suicide-safety and self-care
The risk assessment approach
Suicide and suicide gestures
Future learning
No previous experience or training is necessary, although you should have a strong interest in the subject matter. You will be asked to self-reflect and empathise with a person having thoughts of suicide, however there is no expectation of participants to share personal experiences.
---
Certificates
You will receive a SFA USI certificate of attendance following your successful completion of the day.
Additional City & Guilds Qualification
Unit 407 - Understanding Suicide Intervention, of the City & Guilds Level 3 Diploma in Healthcare is an independent unit which carries 6 learning credits at level 4. To gain this unit learners must successfully complete an assessed workbook module in addition to attending the SFA USI course.
At the time of booking, an additional fee of £85 is payable to the City & Guilds Centre, NCSPET (National Centre for Suicide Prevention, Education & Training).
The content will all have been covered during your days training course. You need to submit the written workbook for the additional City & Guilds award.
---
Suicide First Aid - Price List
In collaboration with MHFA England for high quality instructor training, the National Centre for Suicide Prevention Education and Training (NCSPET) has developed two suicide first aid courses.
* prices exclude VAT

Private Group Courses - In Person

(face-to-face)

Private Group Courses - Online

(live, instructor-led sessions)

Public Courses - Online

Delivery style

Max group size

Cost*

Delivery style

Max group size

Cost*

Cost per person*

Suicide First Aid: Understanding Suicide Intervention

SFA: USI

Classroom based

1 day

16

£1200

7hrs over 4 live

online sessions

16

£1000

£100

Suicide First Aid Lite

Classroom based

4hrs

16

£900

4hrs over 2 live

online sessions

16

£800

n/a

n/a
For learners who have sucessfully complete the 1 day Suicide First Aid: Understanding Suicide Intervention training it is possible to apply to complete a City & Guild Level 4, 6 credit, unit of the same name. This requires additional time to complete and submit a workbook on the content already covered during the training day which will be marked by an NCSPET assessor. There is an additional administration and certification fee of £85 payable directly to NCSPET.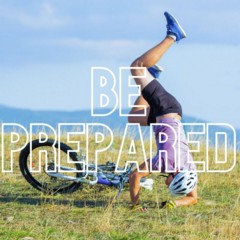 Why should I train in first aid?
There are many reasons why it is important to train in first aid. Most people come on first aid training courses because they have been sent by their workplace, or they need a valid certificate to keep other qualifications valid, but there are lots of other benefits too:
Read More