First Aid at Work Requalification
First Aid certificates last for 3 years. The two day first aid at work requalification course allows first aid at work qualified staff to re-validate their First Aid at Work certificate for a further 3 years. Attendees must have a valid (not out of date by more than 28 days) first aid at work certificate.
Course Timings
09:00 - 16:00 both days
Course Content
Safe best practice - minimise the risk if infection
Record keeping – recording accidents, RIDDOR, First Aid kits, disposing safely of clinical waste
Awareness of current regulations
Vital Signs – breathing, level of consciousness, temperature, colour
Incident Management – a systematic approach to managing first aid incidents and assessing casualties
Airway Management – causes and treatment of unconscious collapse
Cardiopulmonary resuscitation (CPR)
Breathing Problems - choking
Circulation Problems – controlling external bleeding and treatment for shock
Fractures
Burns and scalds
Common illnesses
Booking a Course
We can run in-house training at your venue for groups of up to 12 per instructor. You simply need a room large enough to not only seat everyone but also to allow them to lie on the floor and be rolled around without bumping into furniture or each other. Ask about organising a course for your group >>


Happy Customers
"I have had so many comments from the staff about the day; how enjoyable it was, how much they learnt and how useful it was. The repetative element, building up of the skills gradually, has really stuck in people's minds, particularly the 'STOP. ASSESS' (combined with the hands out!)It was also lovely to be spoken to as intelligent adults; so many trainers pitch this wrongly.Thanks again for an enjoyable and informative day."
Lucy Pike, Teacher, Ravenscourt Park Prep School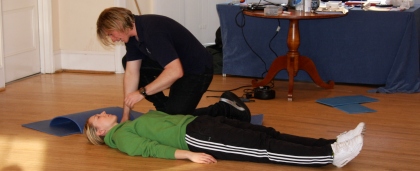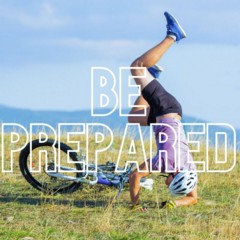 Why should I train in first aid?
There are many reasons why it is important to train in first aid. Most people come on first aid training courses because they have been sent by their workplace, or they need a valid certificate to keep other qualifications valid, but there are lots of other benefits too:
Read More