First Aid at Work
The First Aid at Work course (FAW) is 3 days of training suitable for higher hazard workplaces such as construction sites and factories or workplaces with more than 50 employees.
Certificates are RQF Level 3 and are valid for 3 years. No previous first aid experience is required to attend.
It is strongly recommended by the HSE that candidates undergo an annual refresher in the years before FAW requalification is required in order to keep your skills updated.
Course Timings
09:00 - 16:00 each day.
Course Content
Safe best practice - minimise the risk if infection
Record keeping – recording accidents, RIDDOR, First Aid kits, disposing safely of clinical waste
Awareness of current regulations
Vital Signs – breathing, level of consciousness, temperature, colour
Incident Management – a systematic approach to managing first aid incidents
Airway Management – causes and treatment of unconscious collapse
Cardiopulmonary resuscitation (CPR)
Safe Use of an AED (Automated External Defibrillator)
Breathing Problems - choking
Circulation Problems – controlling external bleeding and treatment for shock
Minor Injuries - small cuts, grazes and bruises, minor burns and scalds, small splinters
Major Injuries - injuries to bones including suspected spinal injuries, chest injuries
Major burns and scalds
Eye injuries - including how to irrigate an eye
Sudden poisoning and anaphylactic shock
Soft tissue injuries
Qualification Details
Candidates who successfully complete this workplace first aid course will receive an 'ITC Level 3 Award in First Aid at Work' qualification. The first aid certificate is valid for 3 years.
This course is assessed using tutor observation of practical competency. In order to pass the course attendees are required to take a full and active part in practising all of the procedures and protocols taught. This provides the necessary continual assessment opportunities. There are no written exam papers.
This qualification is part of the Regulated Qualifications Framework (RQF), qualification number 600/7696/3. The qualification is supported by the sector skills council; Skills for Health and is externally regulated by Ofqual and Qualifications Wales.

Booking a Course
We can run in-house first aid at work training at your venue for groups of up to 12 per instructor. You simply need a room large enough to not only seat everyone but also to allow them to lie on the floor and be rolled around without bumping into furniture or each other. Ask about organising a course for your group >>



We also have a programme of public Emergency First Aid at Work courses in London for individuals to attend. Dates and locations of these courses are on our course calendar. View public Emergency First Aid at Work course dates >>
Happy Customers
"I just wanted to send a message to the guys who trained me on my 3 day FAW course with Battersea Dogs Home. Barely a week after I completed the course there was a young man knocked off his moped just outside work. Thanks to the course I was able to stop him bleeding from a nasty gash to his leg before the ambulance arrived. Basically everything we were taught was useful, and I spotted things (even little things) that Wayne had mentioned in the 3 days. Without the great training I wouldn't have had a clue what to do. So thanks must go to React First for making sure we were well prepared, and able to cope in the situation! I'm sure the moped rider (who was only left with stitches and a battered bike- no lasting injuries) is also very grateful!
Thanks again! "
Hilary
"It soon became clear that the first aid at work course had been very well thought through and was extremely meaningful to our heavy industry. The instructor took the time to find out about the machinery and hazards around the site and presented the course and training in context with possible incidents that could occur in our working environment.I have no hesitation in recommending React First to anyone in the construction industry and having attended the course myself found it most useful and relevant."
Andrew Shaw, Director
KKB Group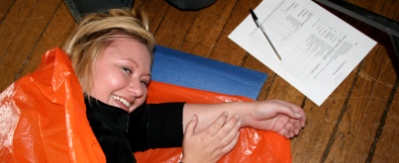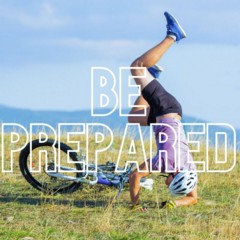 Why should I train in first aid?
There are many reasons why it is important to train in first aid. Most people come on first aid training courses because they have been sent by their workplace, or they need a valid certificate to keep other qualifications valid, but there are lots of other benefits too:
Read More