ITC Advanced Outdoor First Aid
The Advanced Outdoor First Aid course is designed for the experienced first aider wanting greater knowledge, understanding and skills. It is an 16+ hrs course run over two intensive days.
If you are an outdoor instructor who has regularly renewed their first aid certificate and you are looking for something a little bit different which will still revalidate your instructor awards then this is the course for you.
It is designed to help you become more advanced at applying basic first aid principles rather than teaching more complex techniques. It also covers the use of AEDs/Defibrillators which are now much more widely available.
The standard outdoor first aid course focuses on looking after people for up to around 4 hours before help arrives with a overview of looking after them for further hours. The Advanced Outdoor First Aid course looks at the potential of staying overnight with your casualty and the implications of this, it steps into how the body works in relation to vital signs and improving your skills at recording them. It provides further knowledge and understanding which does make it a little more theroetical than the standard Outdoor First Aid course.
On previous 2 day courses you will have learnt reactive first aid, on the advanced course you will learn to make proactive decisions as well.
It is worth noting that many Outdoor professionals still prefer to renew their first aid certificate by attending the standard 16hr Outdoor First Aid course. They recognise the value of being as good as possible at applying basic first aid techniques in challenging environments and also just how much skills fade in a 3 year period.
Course Timings
Day 1 08:30 - 18:30
Day 2 08:30 - 18:30
(Day 3 - some of our ITC colleagues elsewhere in the country run this as a three day course and can offere an additional Level 3 Award in First Aid at Work certificate.)
Course Content
Recap of basic skills:
Managing Collapse
Breathing Problems - choking
Cardiopulmonary Resuscitation (CPR) - Cardiac arrest adult, child & drowning using multiple rescuers
Safe use of an automated external defibrillator (AED)
Circulation Problems – Internal bleeding, external bleeding and treatment for shock
Environmental Considerations – hypothermia, hyperthermia and cold injuries
Common Illnesses – asthma, diabetes, epilepsy and anaphylaxis
Additional topics not covered on the standard 2 day Outdoor First Aid course
Triage and Vital Signs – trimodal death distribution & proactive casualty monitoring
Advanced Incident Management
Mental illness - a glance into other potential problems
Paediatric / child emergencies - the major differences between children and adults
Major blood loss - Israeli bandaging & current thoughts on tourniquets
Haemostatic agents / dressings - should you carry them, what are the dangers?
Indirect pressure points
Infection control & changing of dressings
Improvised traction splinting - does it work, will it work!?
Further lower leg improvised splinting and the considerations of delayed rescue impact
Booking a Course
React First run this Advanced OFA for private groups where all participants meet the pre-requisites. We can run in-house training at your venue for groups of up to 12 per instructor. You simply need a room large enough to not only seat everyone but also to allow them to lie on the floor and be rolled around without bumping into furniture or each other.
Ask about organising a course for your group >>.
Other ITC colleagues across the UK run a few open course dates every year. These are listed below. If you complete the booking form we check that you meet the pre-requisites and then forward it on to them to get in touch with you directly or you can look them up on google yourselves. We recommend them all, they will deliver a great course.
Pre-requisites
To ensure that everyone gets the most out of this course it is vital that all attendees have a similar base level of experience. Before starting this course all participants must be familiar with the ABCDE accident procedure and have a knowledge of the basic techniques for dealing with collapse, bleeding, shock and damage. Typically if they need to meet one of the following conditions:
Previously attended a 2 day (16hr) ITC Outdoor First Aid or 2 day Pitch-side Sports First Aid course with React First within the last 3 years.
Hold a valid 16hr ITC Outdoor First Aid certificate from another provider. We need to check the details of the certificate and provider before the course to make sure it is suitable.
Have been attending outdoor first aid courses for years and would like to try this course for a change but don't happen to currently hold a valid ITC Outdoor First Aid certificate. In this case please just drop us an email with the first aid experience so that we can double check suitability for the course.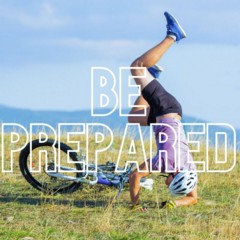 Why should I train in first aid?
There are many reasons why it is important to train in first aid. Most people come on first aid training courses because they have been sent by their workplace, or they need a valid certificate to keep other qualifications valid, but there are lots of other benefits too:
Read More