Mental Health First Aid Training
React First runs the full range of Mental Health First Aid courses and Youth Mental Health First Aid courses from MHFA England. All courses can be delivered online or face to face in the classroom.
We are delighted to be offering the newly updated MHFA England Mental Health First Aid course with its updated content and three year ongoing support package for MHFAiders®.
Supported by MHFA England the National Centre for Suicide Prevention, Education and Training (NCSPET) has created a Suicide First Aid - Understanding Suicide Intervention course which two of our associate instructors are qualified to deliver. Attendees on this course can also register to gain a 6 credit City & Guilds unit at level 4.
Once an organisation has decided that they would like to implement Mental Health First Aiders in their workplace we can work with you to plan and manage both small and large training implementation programmes.
For individuals or small groups who want to train as an MHFAider®, we run regular Online Mental Health First Aid MHFA training courses. You can browse dates and book your place below.
Training in mental health first aid gives an understanding of how to support positive wellbeing and tackle stigma in the world around us. Mental health first aiders learn to recognise warning signs of mental ill health, and develop the skills and confidence to approach and support someone while keeping themselves safe, as well as how to empower someone to access the support they might need for recovery or successful management of symptoms.
Quality Assurance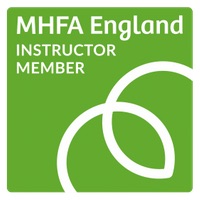 At React First all our MHFA training courses are delivered by MHFA England trained and accredited instructors and you will receive a MHFA England certificate.
The MHFA England instructor training programme is licensed by Mental Health First Aid International and is accredited by the Royal Society for Public Health. MHFA England is a social enterprise who believe that everyone should have access to support for their mental health. By delivering MHFA England training we share in their belief that mental health needs to be openly discussed and supported for the good of both individuals and society.
The main aims of Mental Health First Aid, MHFA training are to:
preserve life where a person may be a danger to themselves or others
prevent deterioration of their emotional or mental state
promote recovery of good mental health
provide comfort where a person may be in distress
raise awareness of mental health issues in the community
reduce stigma and discrimination around mental health
We all have both physical health and mental health. Mental Health First Aid (MHFA) training is the mental health equivalent of a physical first aid course. It won't teach you to be a therapist, but it will teach you to listen, reassure and respond, even in a crisis – and even potentially stop a crisis from happening.
---
FAQs
---
Downloads
---
MHFA Course Details and Online Training Dates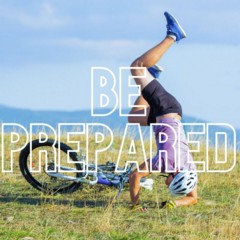 Why should I train in first aid?
There are many reasons why it is important to train in first aid. Most people come on first aid training courses because they have been sent by their workplace, or they need a valid certificate to keep other qualifications valid, but there are lots of other benefits too:
Read More