Online Adult Mental Health First Aid Course
This Online Mental Health First Aid course is an online version of the face-to-face Adult Two Day Mental Health First Aid training. It is a blended learning course with 4 live sessions to attend virtually as well as guided, individual learning tasks to complete online. The total time commitment is around 15 hours and is very similar to the two day course but it is spread out over the course of a week.
What is Mental Health First Aid?
Online Mental Health First Aid - Delegate FAQs
---
Course Timings
The live sessions are led by one of our approved MHFA England Instructors and are interactive, involving presentation of slides, video clips, activities, discussion and case studies, which you will explore as a group to embed learning.
The live sessions are held on Monday, Tuesday and Thursday and Friday. The first three sessions will run from 10.00-12.30pm and the final session runs from 10.00-12.00pm.
Having a break from live sessions on the Wednesday gives more time to process the content from the Monday and Tuesday sessions and prepare the individual learning before the third live session.
You will be given a log-on to the new MHFA England Online Learning Hub. Plan to log on at 09:30 on the day of your first live session. If you have any difficulties with the technology we will have someone available by phone to help you sort them out before the session starts at 10:00.
You need to complete activities 1 – 4 prior to the Live Session 1. Once a live session has taken place, the next set of activities you need to complete will be made available to you.
Course Content
The course covers the following content across 4 sessions:
Session 1:

Why Mental Health First Aid?
The Mental Health First Aid action plan
What is mental health?
Impact of mental health issues
Stigma and discrimination
What is depression?
Symptoms of depression
Risk factors for depression
Depression in the workplace

Session 2:

Suicide figures
Alcohol, drugs and mental health
First aid for suicidal crisis
Non-judgemental listening skills
First aid for depression
Treatment and resources for depression
Self-care

Session 3:

What is an anxiety disorder?
First aid for anxiety disorders
Crisis first aid after a traumatic event
Alcohol, drugs and anxiety disorders
Treatment and resources for anxiety disorders
Cognitive distortions and CBT
Personality disorders
Eating disorders
Self-harm

Session 4:

What is psychosis?
Risk factors for psychosis
Alcohol, drugs and psychosis
Schizophrenia
Bipolar disorder
Warning signs of developing psychosis
Crisis first aid for acute psychosis
Treatment and resources for psychosis
Recovery and building resources
Action planning for using MHFA
It is important to recognise that this course covers material that you may find emotionally triggering. Your self-care and your safety throughout the course is very important. You should consider identifying someone who could potentially support you during or after the course if you need it.
Qualification Details
This training will qualify you as a Mental Health First Aider and you will receive a MHFA England certificate on completion of the course. There are no pre-requisites to attend but you should have a strong interest in the subject.
Q. What is the difference between the Adult MHFA Two Day course and the Online Mental Health First Aid course?
The Online Mental Health First Aid course has been developed to ensure that our proven Mental Health First Aid training can continue to be delivered where social distancing measures may prevent face-to-face delivery. We have taken the time to tailor the learner experience to suit the online environment and are confident that the Online Mental Health First Aid course delivers the same learning outcomes as the face-to-face Adult MHFA Two Day course.
It is not a replacement for our face-to-face classroom based Adult MHFA Two Day course. However, it will be a permanent alternative option for delivery. This course can be delivered where classroom learning may not be possible, or when clients or learners would prefer the alternative accessibility and flexibility of an online course delivering the same learning outcomes.
Booking a Course
Our public online course dates are listed below. You can book and pay online directly or reserve your place and request an invoice.
If you would like to book a private online group course for staff at your workplace please contact us by phone on 0207 193 2608 or email: info@reactfirst.co.uk to schedule the live sessions on times and dates suitable for you.
The next courses with public places
June/July - Mon 28 to Thurs 1

10:00-12:30

Online - 4 live, instructor-led sessions + self-learning
(venue details)
£235.00
+VAT
The next courses with public places

June/July - Mon 28 to Thurs 1

10:00-12:30

£235.00
+VAT
Venue: Online - 4 live, instructor-led sessions + self-learning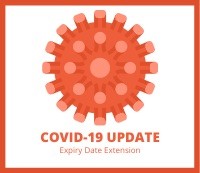 COVID-19 UPDATE - First Aid Certificate Expiry Date Extension
As of 31st March 2021 all first aid certificate expiry date extensions have ended. You must renew expired certificates by attending a first aid course in order to be a qualified first aider.
Read More