First Aid for Schools - Staff
Running a whole school inset day first aid training course is a great team building day. Your staff learn or refresh their first aid skills which is always a great confidence boost. With allergies on the increase and as many children have now been prescribed adrenalin auto-injectors this course also covers the required content for staff to be trained to deliver these injections when necessary.
Everyone will receive an attendance certificate with the title First Aid for Schools which is valid for 3 years.
Course Timings
Ideally the course runs from 0900 - 1530 to give us 5.5 contact hours. However if you would like the course to fit around your existing school day structure just send us the timings that you require and we will be able to adapt the course to fit your day.
Course Content
Incident Management – a systematic approach to managing first aid incidents and assessing casualties
Safe Airway Position
Cardiopulmonary resuscitation (CPR) - Adult & Child
Choking - Adult & Child
Bleeding
Asthma and Epilepsy
Allergic reaction and Anaphylaxis awareness
Common playground injuries
If there is additional content that you would like to cover please give the office a call to discuss. There is a limit to what can be taught in a day when our focus is practical training to ensure that everyone leaves with new skills. For example you may have an AED (defibrillator) on the premises and would like certain staff to receive additional training.
Booking a Course
We run in-house training at your venue for groups of up to 12 per instructor. We can teach larger courses with multiple instructors. You simply need a room large enough to not only seat everyone but also to allow them to lie on the floor and be rolled around without bumping into furniture or each other. Contact us about organising a course for your group >>
Happy Customers
"I just wanted to say a huge thank you for the excellent First Aid training you gave us last week on our Inset day. I have had so many comments from the staff about the day; how enjoyable it was, how much they learnt and how useful it was. The repetitive element, building up of the skills gradually, has really stuck in people''s minds, particularly the ''STOP. ASSESS'' (combined with the hands out!)It was also lovely to be spoken to as intelligent adults; so many trainers pitch this wrongly.Thanks again for an enjoyable and informative day."
Lucy Pike, Teacher, Ravenscourt Park Prep School
Related First Aid Tips and FAQs

Cost

| | | |
| --- | --- | --- |
| Number of Staff | #trainers | Price (exc. VAT) |
| Max 20 | 1 | £740 |
| Max 40 | 2 | £1380 |
| | | |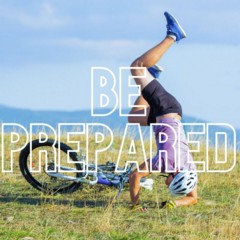 Why should I train in first aid?
There are many reasons why it is important to train in first aid. Most people come on first aid training courses because they have been sent by their workplace, or they need a valid certificate to keep other qualifications valid, but there are lots of other benefits too:
Read More