Charles Holmes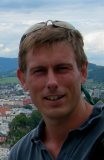 During Charles' extensive travels in remote areas of the world, Nepal, Namibia and Iceland he experienced many real life medical situations and near misses which prompted and encouraged him to develop his medical skills.After graduating from Kings College London with a BA Hons in Philosophy with War Studies, he went on to study Paramedic Science at Hertfordshire University and with the London Ambulance Service. Additional related studies are Human Biology and Health with the Open University and the Wilderness Emergency Medical (W-EMT) Course at the Faculty of Pre-Hospital Care of the Royal College of Surgeons in Edinburgh. Since first training with Rescue and Emergency Care (REC) in 2002 he is now a highly experienced first aid instructor of REC, Immediate Temporary Care (ITC) and Health and Safety Executive (HSE) first aid courses. He qualified in massage with ITEC in 1990 and founded React First together with Jennifer Pugh in 2007.Since qualifying in massage Charles has gone on to specialise in sports massage, pilates mat work and myofascial release. His knowledge of anatomy and passion for the human body means that he is able to relate fully to the needs of alternative therapists and sports coaches when teaching therapist and sports specific first aid courses.Using his motorcycle all year round as his sole means of transport and having passed both RoSPA and IAM advanced motorcycle tests, Charles is a strong advocate of motorcycle and motorist first aid. He has delivered the popular myth busting talk on motorcycle first aid to many including the Institute of Advanced Motorists (IAM).Charles is fully at home in the outdoors. His passion for rowing led him to represent Great Britain twice in the World Rowing Championships, he has achieved RYA Coastal Skipper and Yacht Master theory and experienced several thousand miles of blue water sailing, including a delivery trip from the Seychelles to the Mediterranean. He is a member of the Serpentine Swimming Club and YES he does swim in the Serpentine on Christmas morning! Underwater Charles has experienced reef, wreck, night and glacial diving and has attained PADI Open Water certification.Back on land he has run the London Marathon twice, climbs regularly, has instructed hundreds of people to forward rappel, or RAP jump and is currently training for his Mountain Leader Assessment.
Return to Team List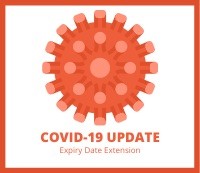 COVID-19 UPDATE - First Aid Certificate Expiry Date Extension
As of 31st March 2021 all first aid certificate expiry date extensions have ended. You must renew expired certificates by attending a first aid course in order to be a qualified first aider.
Read More