ITC Level 3 Award in Outdoor First Aid Emergency Action
ITC Level 3 Award in Outdoor First Aid Emergency Action
Qualification Number: 601/7616/5
The teaching programme is delivered according to guidance in the Assessment Principles for Regulated First Aid Qualifications and the Institute for Outdoor Learning Outdoor First Aid Assessment Principles.
a) Regulated first aid qualifications must not exceed a assessor:learner ratio of 1:12.
b) The minimum guided learning hours value is 8 hours, the IOL have stated that the
minimum tutor contact hours for this qualification is at least 8 hours [excluding breaks]. c) The total qualification time is 10 hours.
d) This qualification must be delivered within 5 weeks and the minimum duration of each
teaching session is 2 hours.
The content of the teaching programme is the responsibility of the Centre and is developed by the staff team of the Centre. ITC First has guidance and advice documents to assist in the development of a teaching programme that can be supplied to Centres upon request.
The course programme is developed from the learning outcomes and assessment criteria for the qualification. A Centre scheme of work containing lesson plans for each session is to be available for scrutiny by ITC First External Quality Assurance activity.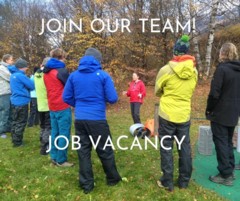 Join our Team - Become a First Aid Trainer
React First trains a small number of carefully selected people every year to become first aid trainers to deliver high quality first aid courses on our behalf.
Almost all of our trainers come to us because they have attended one of our Outdoor First Aid courses as a candidate and liked the style so much that they want to learn to deliver first aid courses in the same way.
Read More