ITC Level 3 Award in Outdoor First Aid Emergency Action
ITC Level 3 Award in Outdoor First Aid Emergency Action
Qualification Number: 601/7616/5
The teaching programme is delivered according to guidance in the Assessment Principles for Regulated First Aid Qualifications and the Institute for Outdoor Learning Outdoor First Aid Assessment Principles.
a) Regulated first aid qualifications must not exceed a assessor:learner ratio of 1:12.
b) The minimum guided learning hours value is 8 hours, the IOL have stated that the
minimum tutor contact hours for this qualification is at least 8 hours [excluding breaks]. c) The total qualification time is 10 hours.
d) This qualification must be delivered within 5 weeks and the minimum duration of each
teaching session is 2 hours.
The content of the teaching programme is the responsibility of the Centre and is developed by the staff team of the Centre. ITC First has guidance and advice documents to assist in the development of a teaching programme that can be supplied to Centres upon request.
The course programme is developed from the learning outcomes and assessment criteria for the qualification. A Centre scheme of work containing lesson plans for each session is to be available for scrutiny by ITC First External Quality Assurance activity.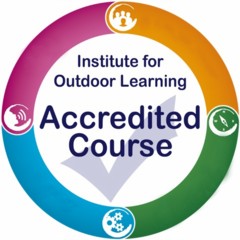 What first aid training is needed by a Forest School Practitioner?
Forest School Pracitioners need a first aid course which is 16 contact hours with both an outdoor and a paediatric element. The ITC Forest School First Aid course delivered by React First covers these requirements and is aligned at Band 3 with the IOL guidelines for outdoor first aid. It is exactly what you need!
Read More