Forest School First Aid with Paediatric Training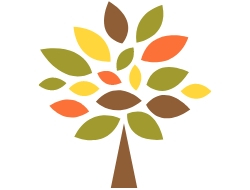 This is enjoyable and highly practical two day first aid course is a must for all Level 3 Practitioners and those supporting Level 3 Practitioners.
No previous first aid experience is required to attend this course.
As a Forest School practitioner, as well as the children you would also have a number of adult helpers and staff that you are responsible for, as such the course is about treating both adults and children. As many practitioners also work in an Early Years setting we also cover infants to allow us to award a Level 3 Award in Paediatric First Aid (RQF) certificate in addition to the 16hr ITC Forest School First Aid certificate.


Booking a Course
Open Course Programme

We have a programme of public Forest School First Aid courses with Paediatric training in London for individuals to attend.
Dates, locations and cost of these courses are on our course calendar. View public first aid course dates >>

To gain the outdoor elements of first aid training that you need as a Forest School practitioner it is also possible to attend a standard Outdoor First Aid course, the context and rationale of the course isn't as relevant and the made-to-measure Forest School First Aid course but it does meet the necessary requirements of Forest School.
We would only recommend this option if you already hold a Paediatric First Aid certificate and if you can't attend one of our open Forest School First Aid with Paediatric training courses.
In-house Training
We can run in-house training at your venue for groups of up to 12 learners per instructor. You need a room large enough to not only seat everyone but also to allow them to lie on the floor and be rolled around without bumping into furniture or each other and access to outdoor space.
If your group already hold Paediatric First Aid certificates and you only require the 16hr ITC Forest School First Aid certificate we can run this course without the additional Paediatric Training that is included as standard on our open courses which does reduce the cost slightly.
If you have just 2 or 3 staff members to train in Forest School and Paediatric first aid then why not contact us about hosting an open course? If we can find suitable dates and you are happy to have external attendees at your venue we can often join forces to host a course that is convenient for your staff. We need a lead time of 2-3 months to advertise the remaining places and appreciate any help in advertising the course to toher local schools and Forest School groups.
Qualification Details
Candidates who successfully complete this two day Forest School First Aid course with Paediatric training will receive the following two certificates, which are both valid for 3 years:
16hr ITC Forest School First Aid
ITC Level 3 Award in Paediatric First Aid (RQF)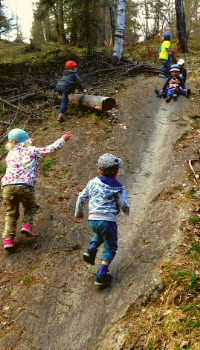 Course Timings
09:00-18:00 on both days. (16 contact training hours)
Course Content
A systematic approach to incident management
Infant, Child & Adult Resuscitation procedures
Choking - Infant, Child and Adult
Bleeding - internal/external, major/minor
Shock - hypovolemic and anaphylactic
Hypothermia and hyperthermia
Febrile convulsions
Treating Damage - suspected fractures, head, neck and back injuries
Eye injuries and foreign bodies in eyes, ears and noses
Bites and stings
Poisoning
Burns and scalds
Electric shock
Common illness - epilepsy, asthma, sickle cell anaemia, diabetes
The next courses with public places
January - Thurs 21 & Fri 22

09:00-18:00

Islington Ecology Centre, Gillespie Park, N5 1PH
(venue details)
£170.00
+VAT
February - Thurs 11 & Fri 12

09:00-18:00

Islington Ecology Centre, Gillespie Park, N5 1PH
(venue details)
£170.00
+VAT
March - Sat 20 & Sun 21

09:00-18:00

Shadwell Basin Outdoor Centre, London, E1W 3TD
(venue details)
£170.00
+VAT
April - Thurs 22 & Fri 23

09:00-18:00

Islington Ecology Centre, Gillespie Park, N5 1PH
(venue details)
£170.00
+VAT
The next courses with public places

January - Thurs 21 & Fri 22

09:00-18:00

£170.00
+VAT
Venue: Islington Ecology Centre, Gillespie Park, N5 1PH
February - Thurs 11 & Fri 12

09:00-18:00

£170.00
+VAT
Venue: Islington Ecology Centre, Gillespie Park, N5 1PH
March - Sat 20 & Sun 21

09:00-18:00

£170.00
+VAT
Venue: Shadwell Basin Outdoor Centre, London, E1W 3TD
April - Thurs 22 & Fri 23

09:00-18:00

£170.00
+VAT
Venue: Islington Ecology Centre, Gillespie Park, N5 1PH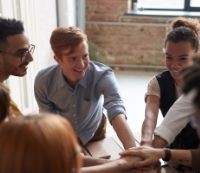 Online Youth Mental Health First Aid - Delegate FAQs
MHFA England have produced a useful set of delegate FAQs if you have signed up to the online Youth MHFA course to become a Youth Mental Health First Aider
Read More