Basic Life Support (CPR certification)
The 3hr Basic Life Support course is ideal for you if you need to:
Renew your CPR certificate
Attend an annual CPR refresher course
Update or learn Basic Life Support BLS skills
Course Content
This is a very enjoyable and highly practical first aid course course which uses universal defibrillator training devices.
Incident Management – a systematic approach to managing first aid incidents and assessing casualties
Safe Airway Position
Cardiopulmonary resuscitation (CPR) - adult & child
Chain of Survival
Choking
Course Timings
This course requires 3 hours of classroom time.
Qualification Details
Certificates are awarded by the Awarding Organisation ITC First. The certificate title is Basic Life Support - 3 hrs. Certificates are valid for 3 years following successful completion of the course.
Booking a Course
We can run in-house training at your venue for groups of up to 12 per instructor. You simply need a room large enough to not only seat everyone but also to allow them to lie on the floor and be rolled around without bumping into furniture or each other. Ask about organising a BLS & AED course for your group >>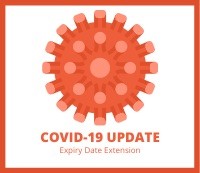 COVID-19 UPDATE - First Aid Certificate Expiry Date Extension
As of 31st March 2021 all first aid certificate expiry date extensions have ended. You must renew expired certificates by attending a first aid course in order to be a qualified first aider.
Read More