Denis Mills
Denis is a highly skilled trainer and member of the React First team. His broad background in HM Forces, Police and the Outdoor industry have equipped him well to deliver fun and practical first aid training courses.
Return to Team List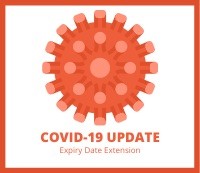 COVID-19 UPDATE - First Aid Certificate Expiry Date Extension
As of 31st March 2021 all first aid certificate expiry date extensions have ended. You must renew expired certificates by attending a first aid course in order to be a qualified first aider.
Read More