Emergency Outdoor First Aid
For private groups only. 1 day Emergency Outdoor First Aid. Covers essential life saving techniques in an Outdoor environment.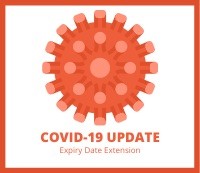 COVID-19 UPDATE - First Aid Certificate Expiry Date Extension
As of 31st March 2021 all first aid certificate expiry date extensions have ended. You must renew expired certificates by attending a first aid course in order to be a qualified first aider.
Read More