Jo Capleton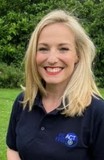 Jo is the newest member of our team and we are delighted to be working with her. She brings extensive experience of training Cabin Crew in safety equipment procedures and first aid and lifesaving procedures from her 22 years in the Aviation Industry. She motivates and inspires learners to develop their first aid skills as well as their confidence to put the skills into practice when necessary.
Return to Team List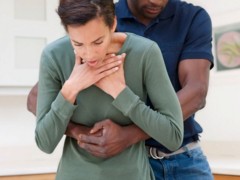 Why don't we call abdominal thrusts the Heimlich manoeuvre anymore?
When you come on one of our first aid courses you'll notice that we no longer talk about the "Heimlich manoeuvre" when dealing with choking. Instead we call the same movement an "abdominal thrust" and we also give you an alternative action, back blows, to try to dislodge the blockage first. Why is this?
Read More